Corporate and visual identity for the Basel (Switzerland) based newspaper and news portal "TagesWoche". In in collaboration with Manuel Bürger and SOURCEFABRIC, we developed a new and unique newscast: A hybrid medium consisting of daily online news and a weekly print version with elaborate background reports. The main goal of "TagesWoche" is to become a platform where opinions get shared and discussions get started: both online and offline. 2011
More info: Fontblog    Page online    Spiegel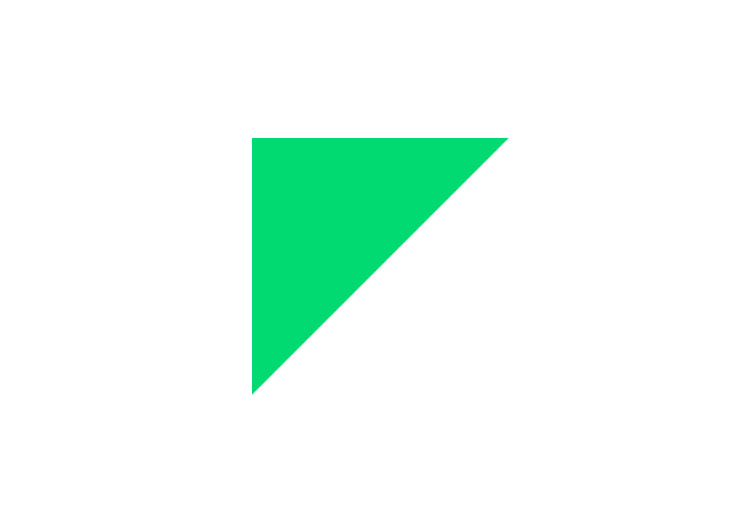 Logo
A significant symbol of the TagesWoche corporate image is the green triangle. The triangle symbolises the act of interfering or "anecken". The triangle becomes the most important tool: the speech bubble of the community.
The first realised covers which were printed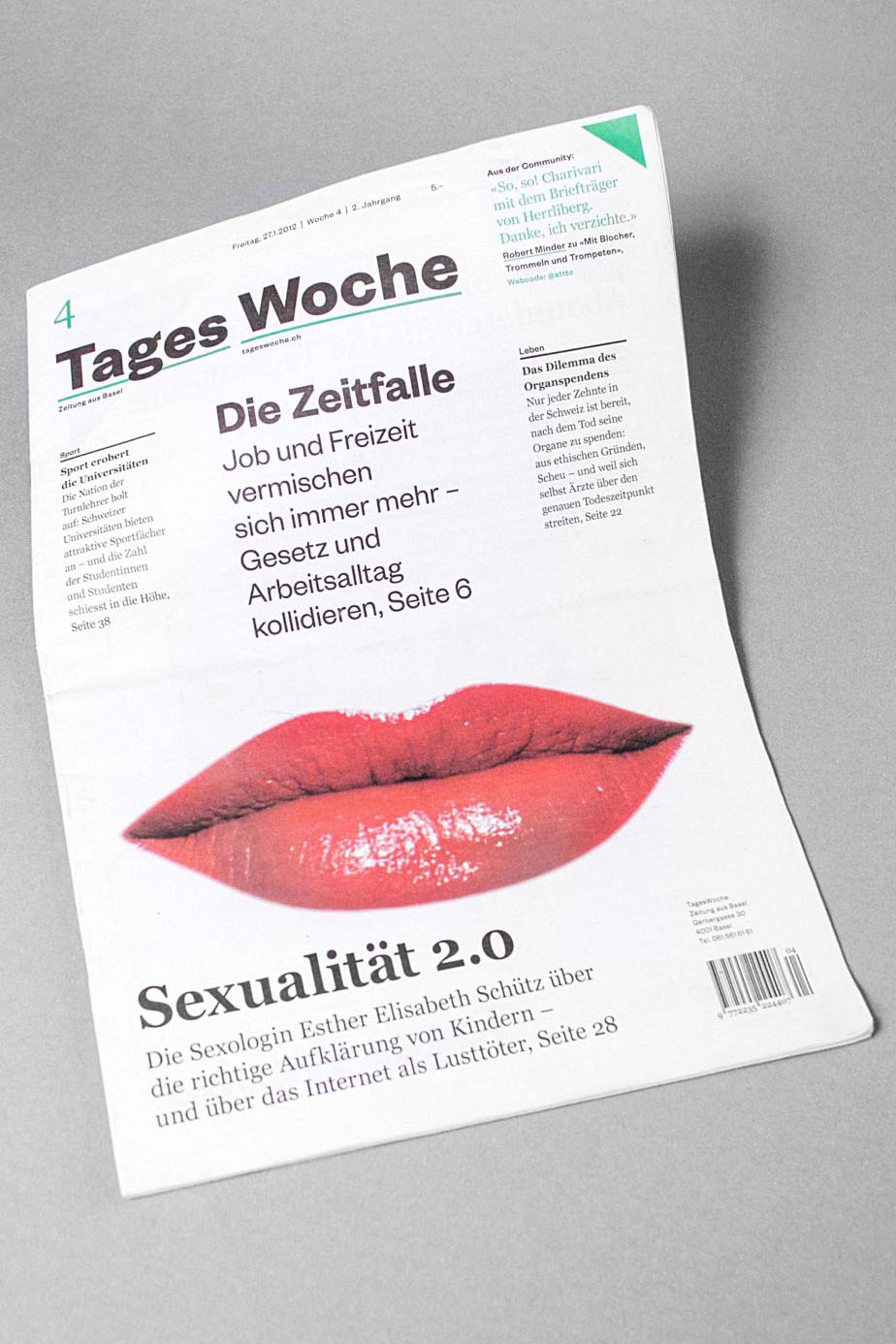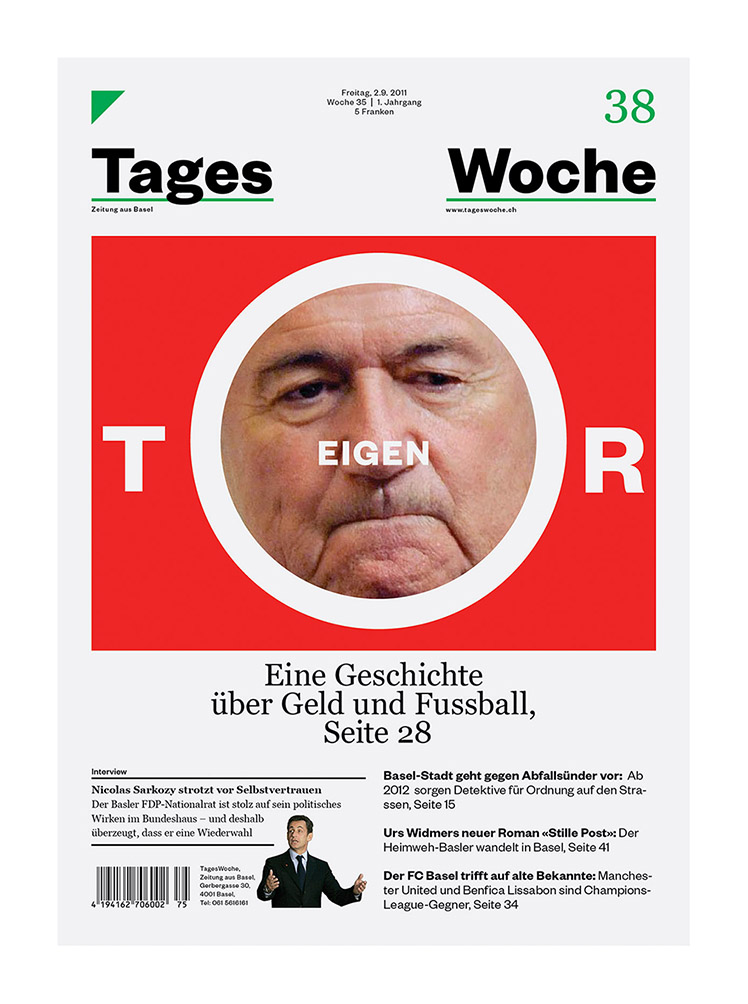 Cover layout from the development stag.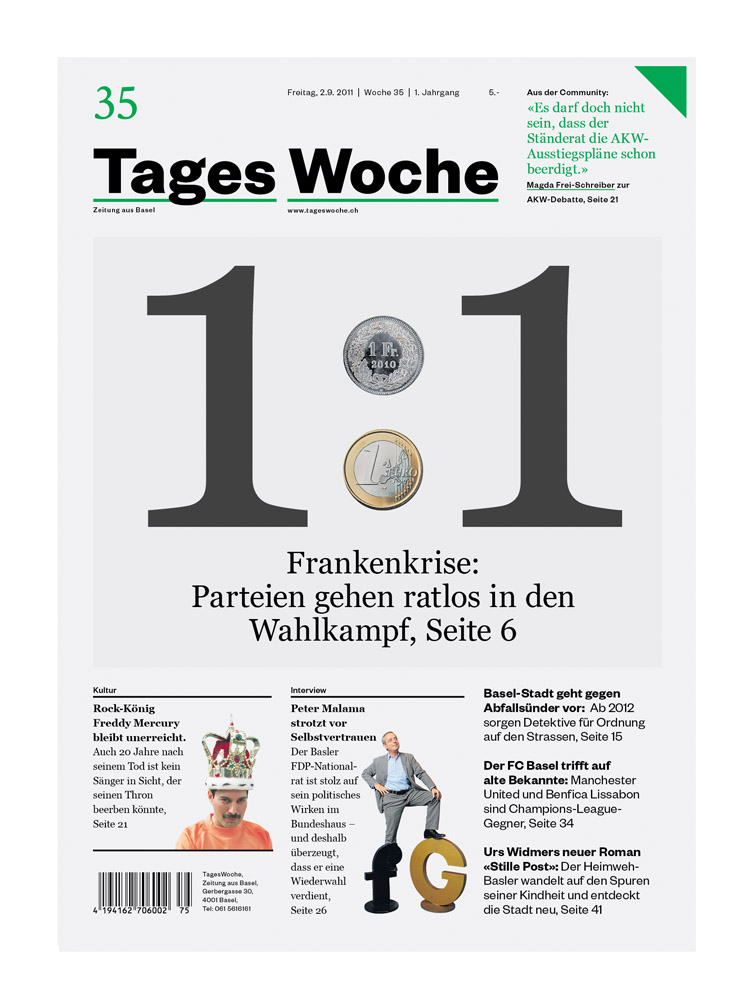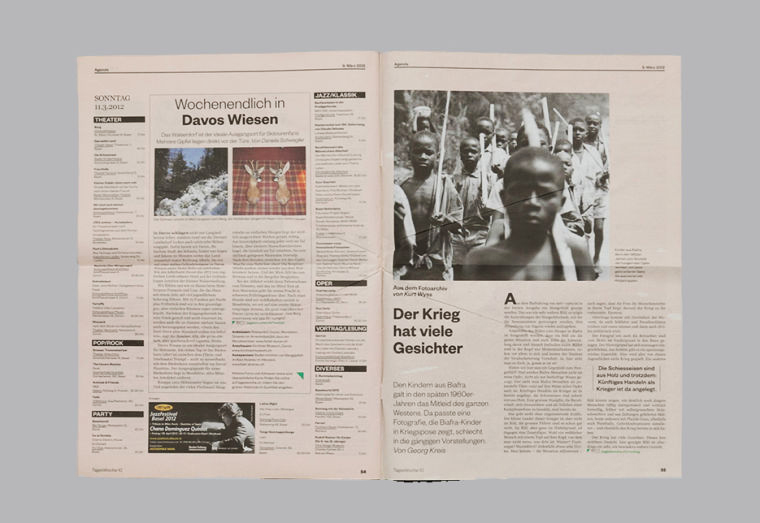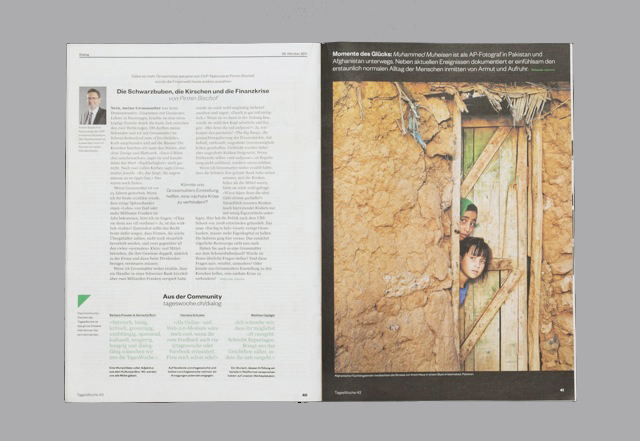 Section: Dialog & Photo Gallery
Section: Photo Gallery
With a link (green & triangle) to the internet-community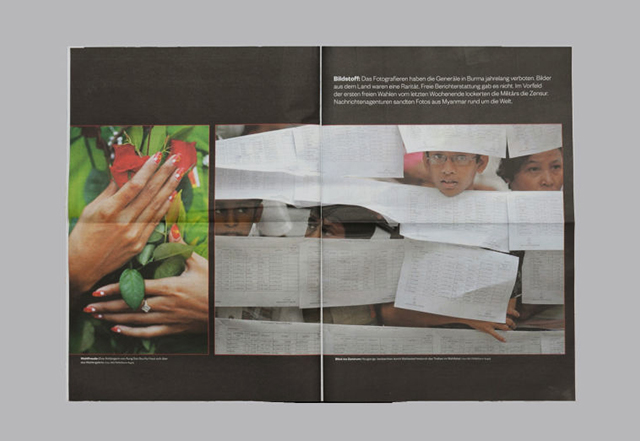 Section: Photo Gallery
Design feature: Double page spread images the gallery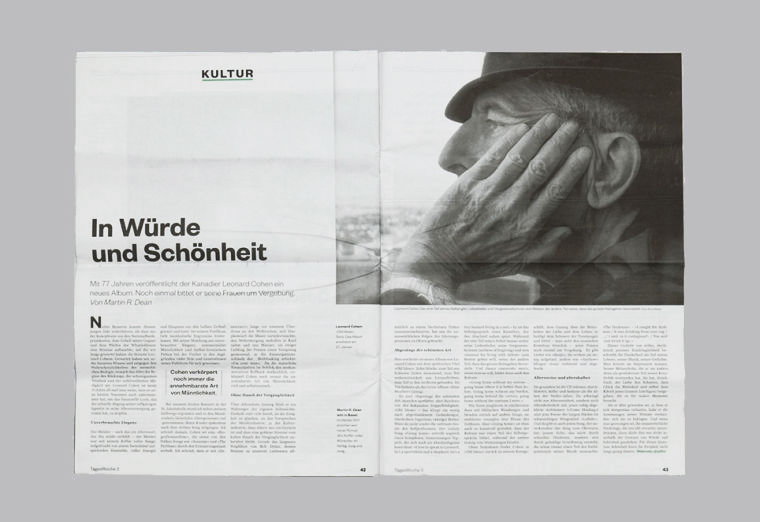 Section: Culture
Lead Story